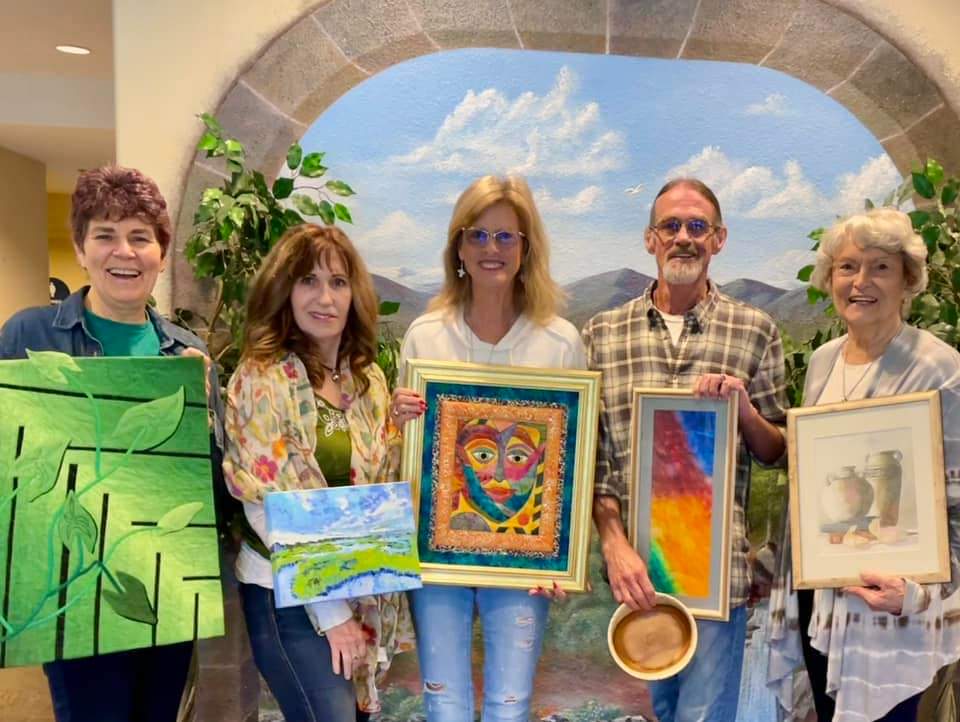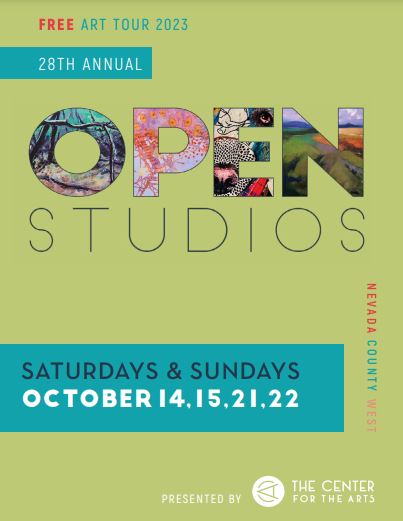 Access to the 28th Annual Open Studios Guide
---
Meet the Artists
 

 

Katharine Mary Beatty

 

Katharine is a self-taught artist and has been creating for many years. Her work includes soft sculpture, jewelry, design, needlework and fiber arts, watercolor, polymer and metal clay, and mixed media. She believes everyone is an artist in the own way. 

Katharine started giving small workshops this year to help others realize the potential artist that lies within each one of us. We were born to create and if you need encouragement and inspiration she is here to help you in any way!

 
 

---
Susan Merle Cope

 

As a lifelong student of the arts I have studied acrylics, ceramics, fiber arts and mixed media, and have enjoyed them all. When I discovered watercolor as a medium for my art, I fell in love with its clarity and transparency. I would say that my style is "soft realism."

Time spent in my studio is my meditation time, getting lost in the experience, and being in a space where time ceases to exist. That is my definition of pure joy!

 

---

Angela Apostal

My role as an artist has been a continuous practice of presence and mindful meditation. This connection through artistic expression can be seen in the intentional and collective consciousness choices I make using the formal elements of art: i.e. composition, color, form, shape, contour, line, light and texture. Art is a transformational experience for the artist and audience. It transcends time, place, and person. For these reasons, I believe it is a transcendent and unifying force in our world."

 

 

 

 

---

Yvonne Bartlett

Yvonne is a retired consultant spanning over 30 years of leadership training to schools, non-profits, and business organizations. In addition, she served 13 years as Trustee for the Grass Valley School district, counselor and Downieville School and Program Director for Senior Project at Nevada Union High School and NCCLI (Nevada County Community Leadership Institute).

Yvonne began her fine arts endeavors in her sixties. She is eclectic and intuitive in her approach using collage, acrylic, watercolor, block printing and pen and ink embellished with vibrant, whimsical color. Hints of realism can be seen in her passion for the abstract. Enjoy!

 

---

Patricia Levitan

I have been snapping photos for a long time using various brands and kinds of cameras.  After taking a couple of quick classes, I became more serious about composition, lighting, patterns,angles, etc.  After lots of trial and error, I joined the Nevada County Camera Club and from their workshops and critiques I have learned a lot.  I have participated in a few exhibits and sold a few and I continue to learn and practice. 

 

---

 

Karle DeProsse

My love of nature inspires my fiber art.  My art quilts reflect the detail and design stimulated by the natural world.  I use fabric and embellishments to create texture in my art pieces. I love creating "out of the box", off the edges, and off the surface. I strive to create art that moves the viewer, making them want to be there bringing them a sense of peace. I received a degree in Fiber Art from the California College of Arts.

 

---

Dave Beatty

The mediums I work in are wood turning and watercolors. I try to highlight the beauty and uniqueness of the different woods I use in my turnings. Through my paintings I try to express my love for color and texture.